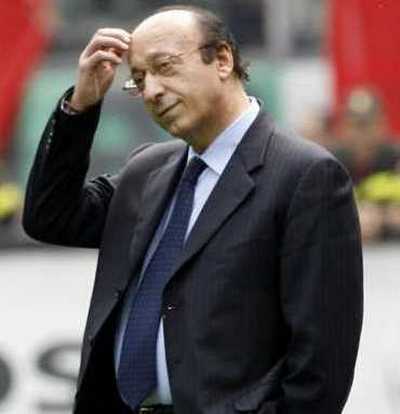 Former Juventus director Luciano Moggi, always ready with a controversial quote for the media's slavering mouths, has popped up with
yet another outrageous statement
on the footballing world. Moggi's latest outburst was directed at Brazilian magician Ronaldinho, currently conducting his samba in the red and black of AC Milan. When asked about transfers, Moggi offered this gem: "The worst signing? Well there are buys like Ronaldinho". He later explained that it was not for a lack of quality, but for the fact that Ronaldinho "plays a mild rhythm even though he knows how to do everything with his feet." He went on to say that Ronaldinho does not change his style of play when the game tempo increases and pointed out the fact that the vaunted Kaká-Ronaldinho partnership has struggled thus far.
As ridiculous as it may sound, I'm inclined to agree with Moggi in principle. While I also think Ronaldinho is a phenomenal player, and I'm more than happy to see him regain some semblance of his previous glittering form, I feel Milan could have done better with signing a strong defender or another forward. Ronaldinho has been playing well, but at the expense of Milan's talisman Kaká who is
clearly not happy
with the way he's been deployed since 'dinho's arrival.
I believe Moggi is right in the fact that Ronaldinho may not have necessarily been needed at Milan, but I do not agree with his assessment of the Brazilian as the worst signing this year. That award must go to the Portuguese flop Ricardo Quaresma, who yet again has failed to replicate his Porto form with a big club, contributing nothing to the Inter Milan cause but excess hair gel and wildly inaccurate outside-of-the-foot shots.